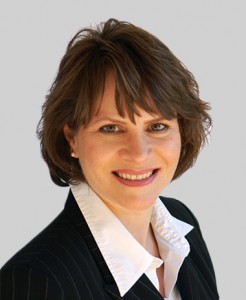 Samantha Blake joined EXTTI in 2007 after six years with the Equal Employment Opportunity Commission (EEOC).
Education
In 1987, Ms. Blake earned her Bachelor of Arts in Philosophy (with Honors), and Psychology from the University of Washington in Seattle, Washington.  While at the University of Washington, Ms. Blake was selected to participate in the Arts and Sciences Honors Program, was named to the Dean's List, and was a member and officer of the Golden Key National Honor Society.  Ms. Blake received her Juris Doctor degree in 1993 from Loyola Law School in Los Angeles, California.
Employment History
Ms. Blake has thirteen years of litigation experience in both state and federal courts. Before joining the EEOC in 2001, she was a general business litigator in the private sector, first as an associate with Kehr, Schiff & Crane, LLP and later as a senior litigation associate with Crowe & Rogan LLP.
While with the EEOC, Ms. Blake worked as a Trial Attorney; adjudicated disputes as an Administrative Judge; supervised and managed EEOC investigators and staff as an EEOC Enforcement Supervisor; and, as State and Local Coordinator, provided oversight to the California Department of Fair Employment and Housing, the Hawaii Civil Rights Commission and the Nevada Equal Rights Commission.
At the EEOC, Ms. Blake frequently provided outreach and training to various groups, large and small, including public and private employers, human resources and management professionals, law enforcement, attorneys, and employee advocacy groups. She has been quoted in publications throughout the country. Since 2008, Ms. Blake has provided services to the EEOC as a private sector mediator for its Alternative Dispute Resolution Unit.
Ms. Blake is a Member of the Association of Workplace Investigators, Inc. (AWI), is a Local Circle Convener for AWI, and serves on its Publications Committee. She is an Association of Workplace Investigators, Certificate Holder (AWI-CH).  Ms. Blake also is a Member of and Treasurer for the Society of Independent Workplace Investigators (SIWI). Ms. Blake holds a Certificate for Workplace Investigations from the Association of Workplace Investigators' National Training Institute.
Ms. Blake brings her  years of experience to the following areas:
(1) expert witness testimony and consulting in sexual harassment, discrimination, retaliation and wrongful termination  litigation — particularly on workplace investigation issues; (2) training in these same areas; and (3) investigation of claims of harassment, discrimination, and employee misconduct.